Provincial School Closure Announcement – Director's Message to Families
June 2, 2021,
Dear Parents/Guardians, 
As you have likely heard, the provincial government has made the decision to keep all Ontario schools closed for in-person learning for the remainder of the school year. 
All students at Peterborough Victoria Northumberland and Clarington Catholic District School Board will remain in virtual learning until the last day of school on June 29, 2021. Classroom teachers will continue to provide daily synchronous teaching and will continue to assess and evaluate student learning.
In making its decision, the provincial government cited concerns that a return to in-person learning could result in higher COVID-19 case counts and delay the broader reopening of Ontario this summer.
Our local health units are preparing to vaccinate youth ages 12 to 17 in upcoming weeks, which will include a first vaccination this month and a second vaccination in August. We strongly encourage families with children in this age group to take advantage of this opportunity. Vaccines are safe, effective and are the best way to protect your child, your family, and your community from COVID-19. Vaccines will help students and families to safely resume normal activities as soon as possible and will help us resume normal school activities in the 2021-2022 school year including extracurriculars, sports and clubs.
Our hearts go out to the Grade 8 and Grade 12 students who will miss out on celebrating important end-of-school milestones at school. Our school communities have been busy preparing meaningful virtual graduations. Today, the Ministry of Education announced that it would allow school boards to invite graduating students to return to school in June for a short, outdoor celebration, where physical distancing is possible. We will be working closely with our local public health units to determine if this can be safely done. More information on end-of-school ceremonies will be forthcoming.  
Schools will also provide more details in weeks to come about plans to facilitate retrieval of student belongings in schools and the return of tech devices to schools. 
We know that another four weeks of virtual learning will be challenging, as families have stretched their time and resources to make it work over the past weeks. We want to recognize our educators, school staff, our students and parents/guardians who continue to put in a tremendous effort to ensure the successful completion of this year, which will certainly be one for the history books.
As we enter this final homestretch, we can be optimistic that the summer that awaits us will bring a return to many normal activities and the freedom to once again gather safely with friends and family. Planning for the 2021-2022 school year is well underway and we look forward to a safe return to in-person learning in September. 
Sincerely,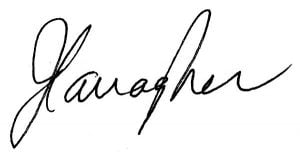 Joan Carragher
Director of Education