Director Statement: Condolences to Indigenous communities
June 28, 2021,
Dear PVNC Staff and Families, 
Flags at all Peterborough Victoria Northumberland and Clarington (PVNC) Catholic District School Board buildings will be flown at half-mast from now until further notice in memory of the 751 unmarked graves at the former Marieval (Cowessess) Residential School in Saskatchewan.
This latest unearthing, which comes so soon after those uncovered at the former Kamloops Residential School in British Columbia, and other locations in Saskatchewan and Manitoba, shakes us to the core. 
We will take time to reflect on the role Catholic Education played in the residential school system and we remain committed to consulting with Indigenous leaders and communities to determine respectful and healing next steps as we continue on our path of reconciliation. 
Today, we offer prayers and condolences to the families and communities affected by these horrific acts.
Moving forward, we will continue to refine and improve our education resources for staff and students, as well as other ways the school board can commemorate the memory of those who suffered from the residential school experience.
Learn more about the Truth and Reconciliation Commission of Canada's 94 Calls to Action.
The National Indian Residential School Crisis line is 1-866-925-4419. Kids Help Phone can be accessed 24/7 by calling  1-800-668-6868 or visiting the Kids Help Phone website for text and chat options.
Sincerely,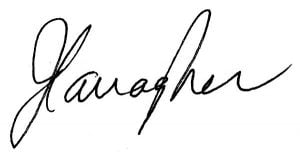 Joan Carragher
Director of Education