A Day in the Life Series: The Heart of Community, Shannon Brady
Peterborough Victoria Northumberland and Clarington Catholic District School Board is excited to announce the first of the A Day in the Life features. This feature provides the opportunity to share a window into the lives of our employees, by offering a behind the scenes look at various staff roles throughout the school year.
Each October, National Principals Month recognizes the essential role that principals play in making schools safe and inclusive learning environments. In honor of this, we follow along with two principals, one in elementary and one in secondary, as they navigate their day.
Meet Shannon Brady.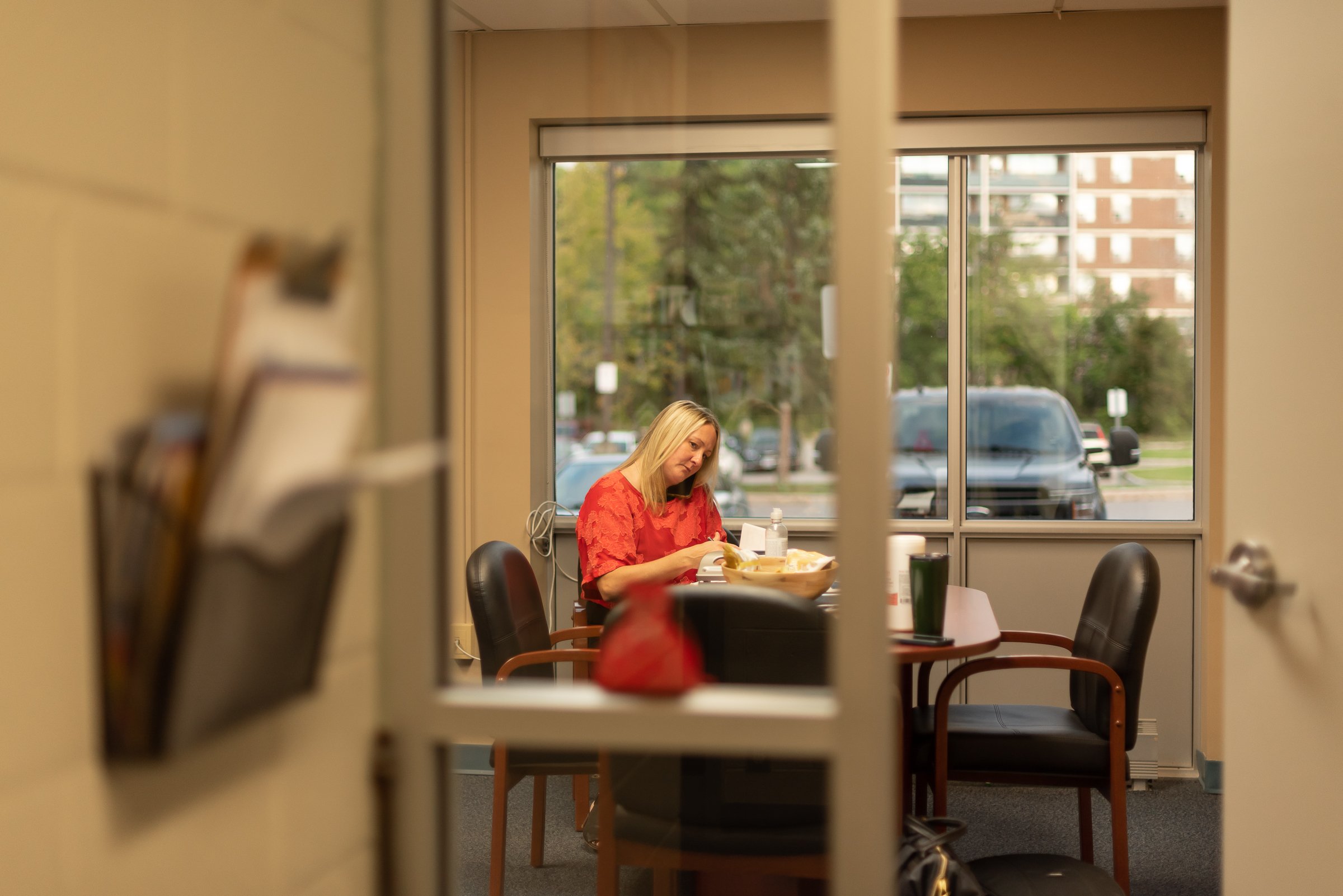 Starting her day bright and early at 5 am Shannon goes for a run or work out before school, she finds it is a great start to the day. Pouring a mug of tea she is ready to work.
Shannon arrives at school well before the first bell to ensure everything is ready for the day. She uses the early opportunity to fulfill admin duties such as planning PD, School Improvement Planning, and preparing school communication with staff, students and families.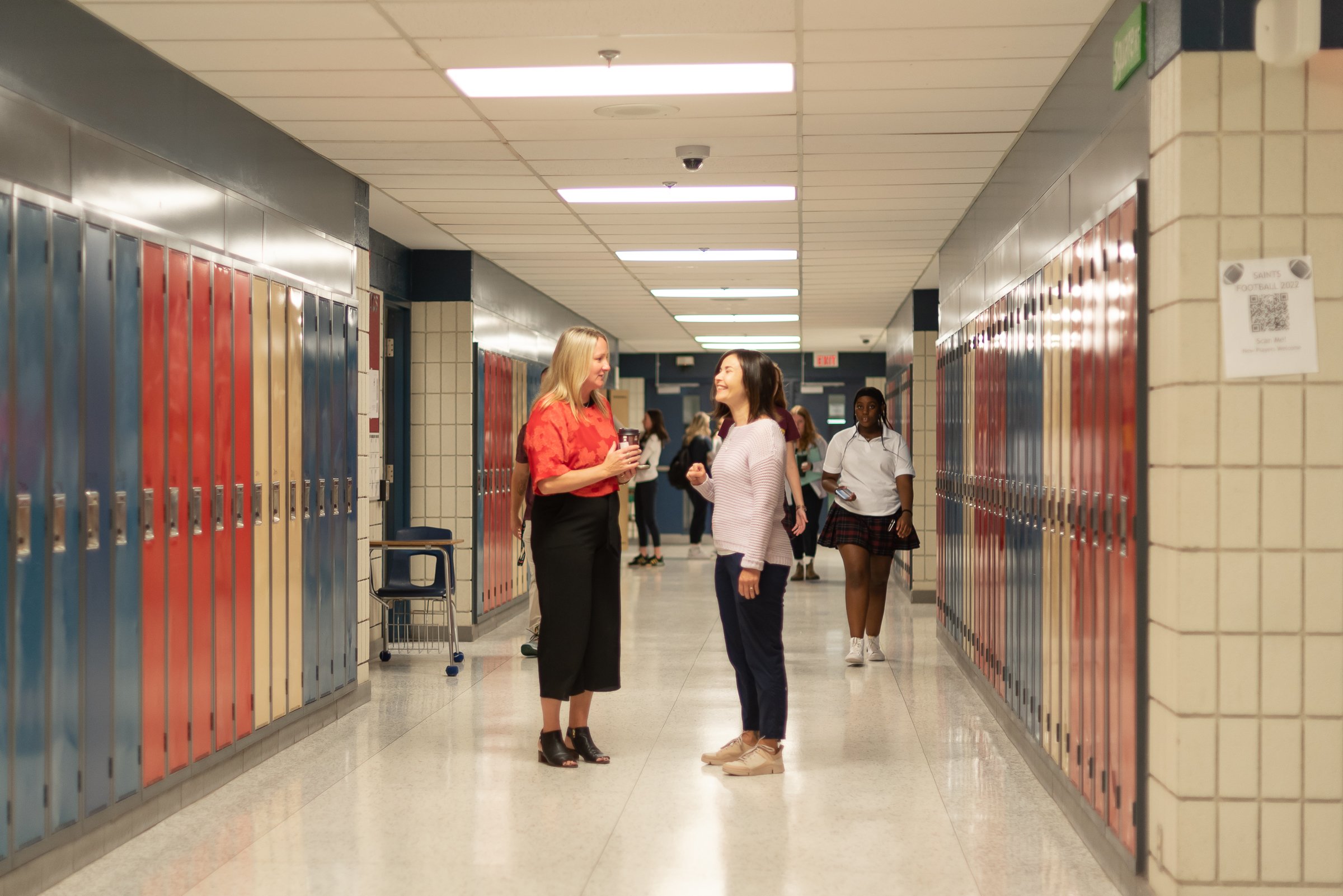 At least 20 minutes before the first warning bell, Shannon monitors the halls, chatting with students, staff, maybe signing a permission form here or there, and making sure students arrive to class on time and ready to learn with supplies in hand and uniform on. For secondary schools across the Board, uniforms help to facilitate a safe school by identifying students who are part of the school community as well as promote equity and inclusion amongst all.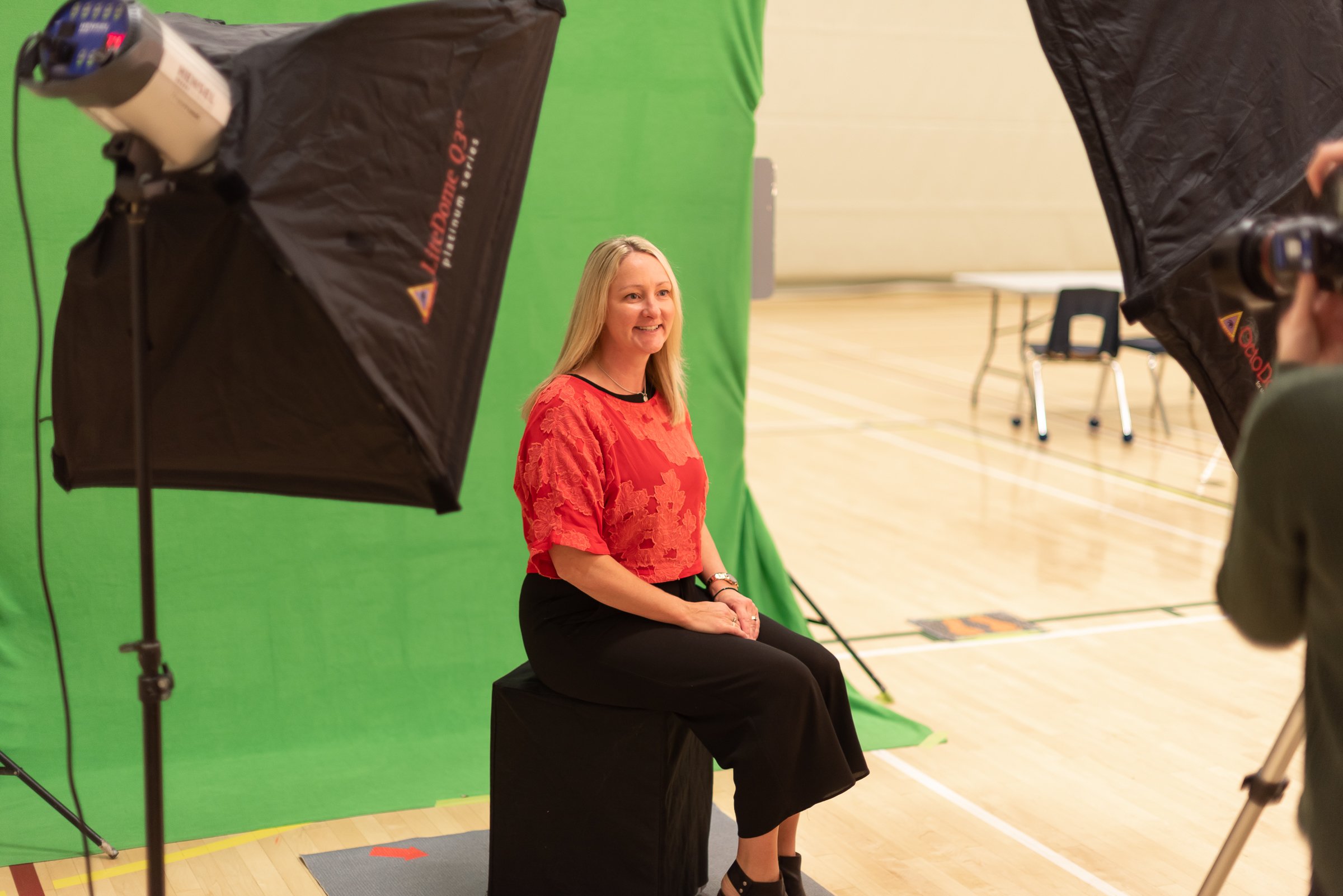 Playing her part in sustaining a positive role model status, Shannon makes her way to the gym to take her photo for picture day, and encouraging staff and students to also join when they are able to.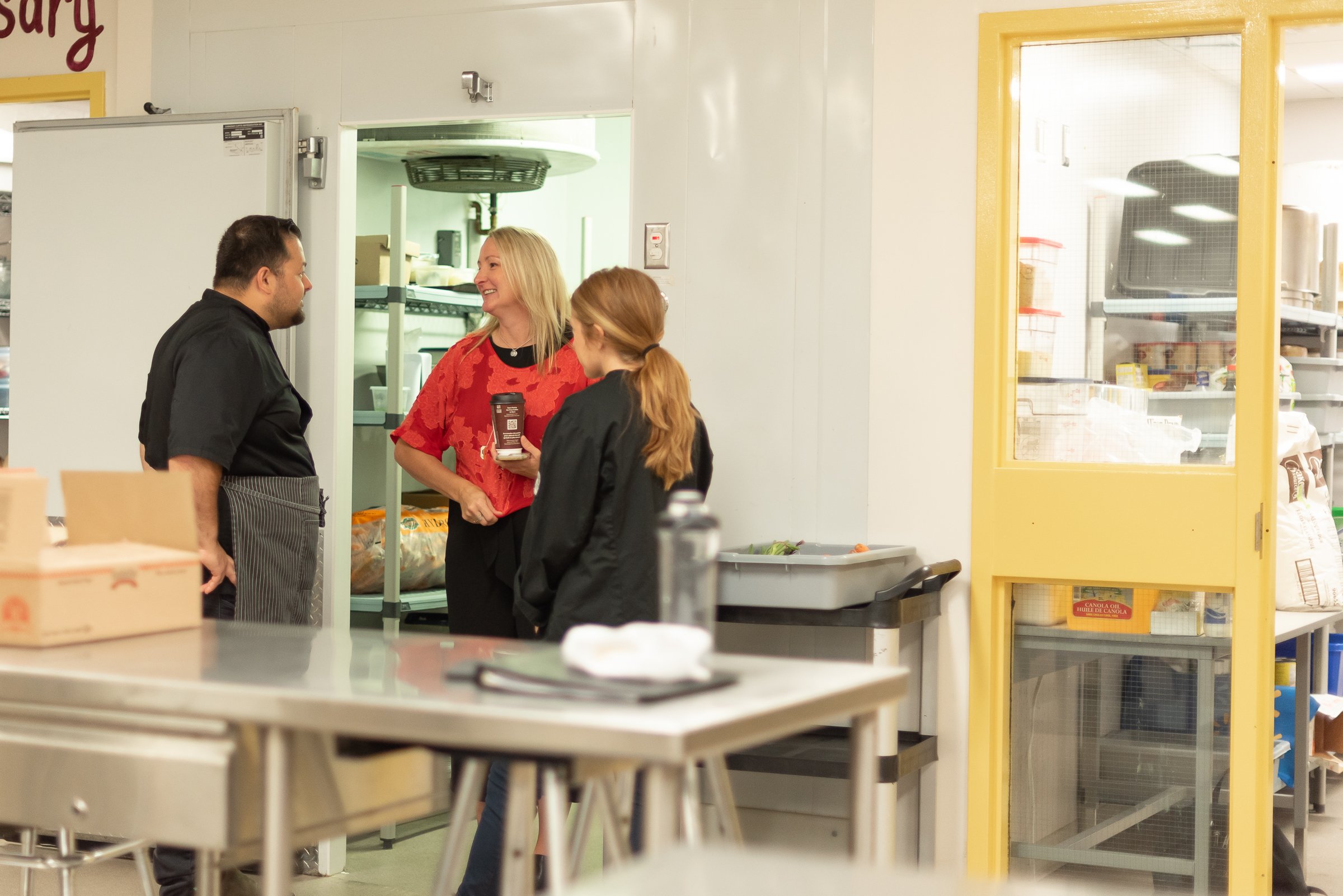 As most know, every school is their own community. Secondary schools have the benefit of providing a space for the future generation to explore their interests, as well as become involved in the greater community of Peterborough. Before heading back to her office, Shannon checks in with the culinary class to see how planning is going for the event the students themselves will be catering.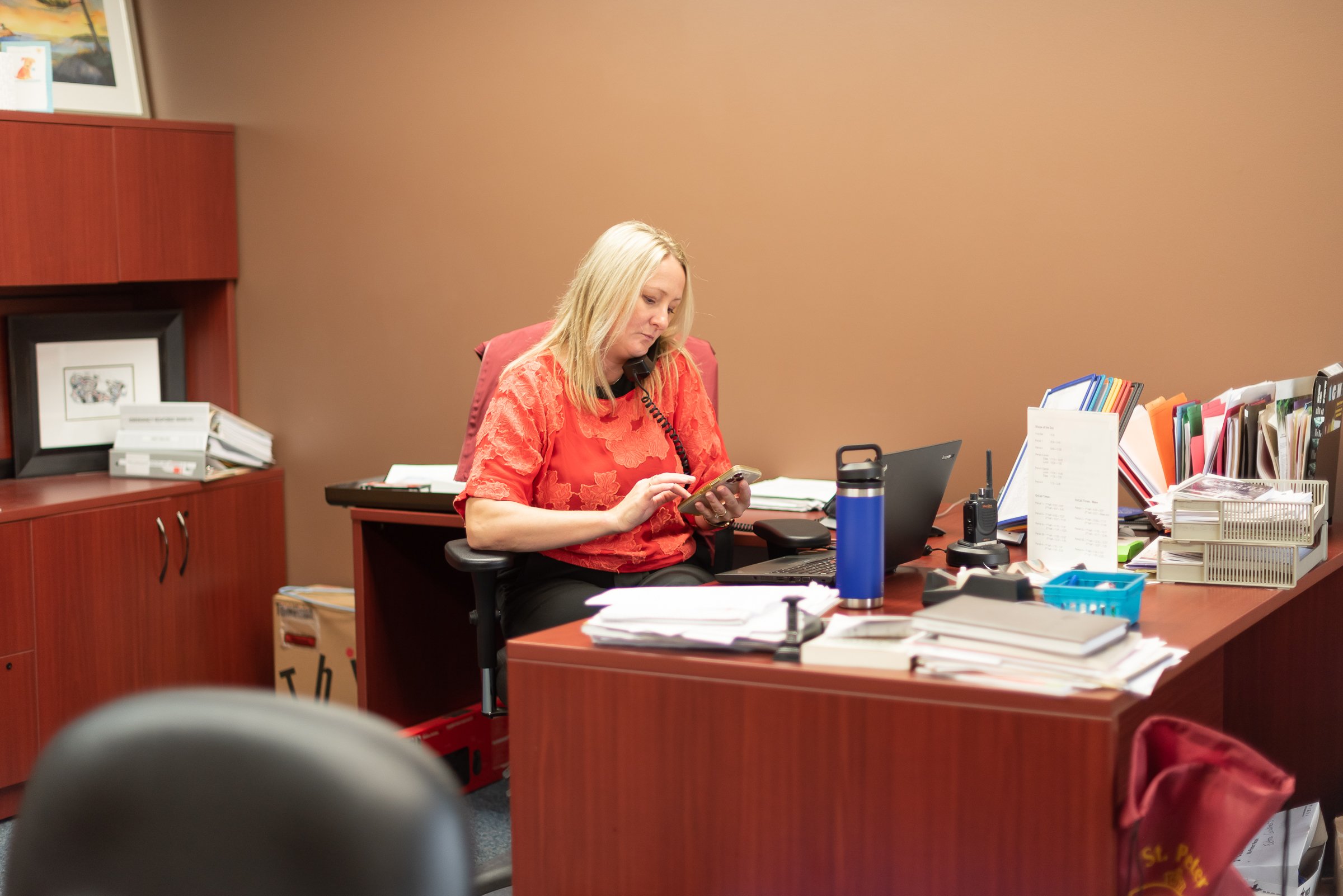 Once back in her office, Shannon takes phone calls to check in for future meetings, as well as meets with students and staff who require her assistance.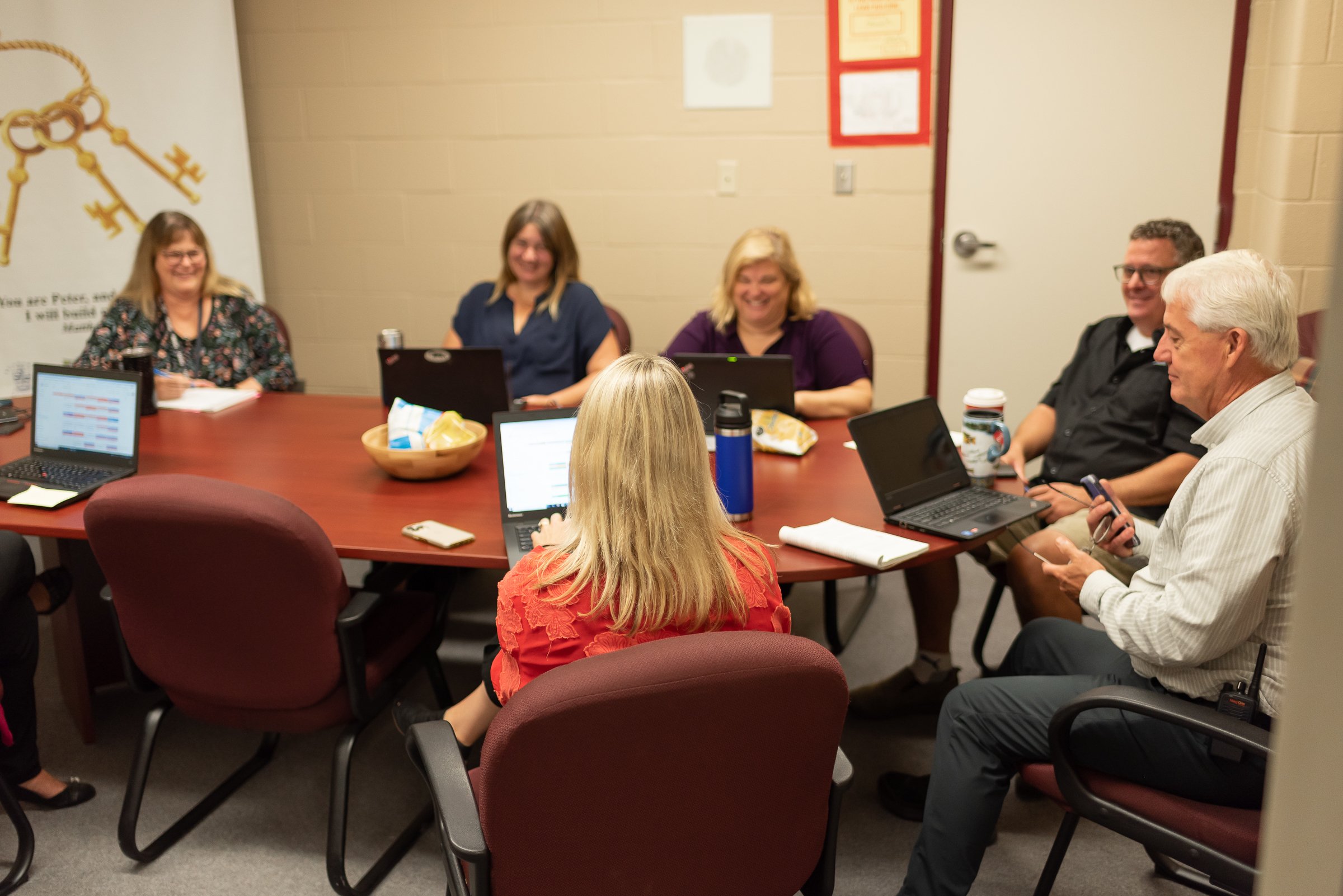 Weekly, Shannon leads meetings with representation from all working groups to review upcoming events, planning, Safe Schools, Special Education and Faith-based events, etc.  It is also an opportunity to check in with staff.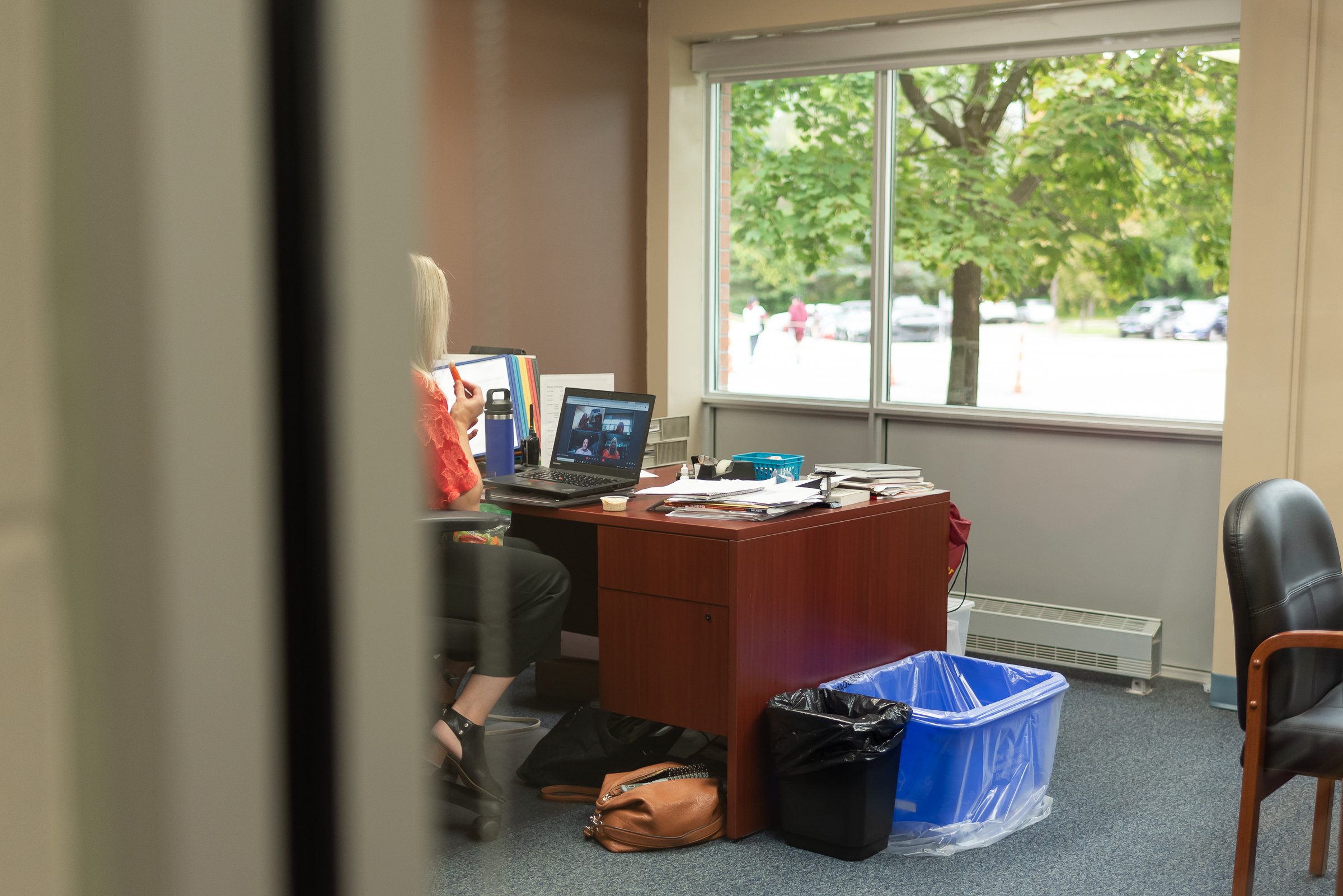 All staff at PVNC seek to be positive community members and develop relationships among all stakeholders. Right before heading back into the hallways for lunch period, Shannon attends a meeting with the New Canadians Centre to connect regarding some of the school's newcomers and their families as well as support of their Multilingual learners.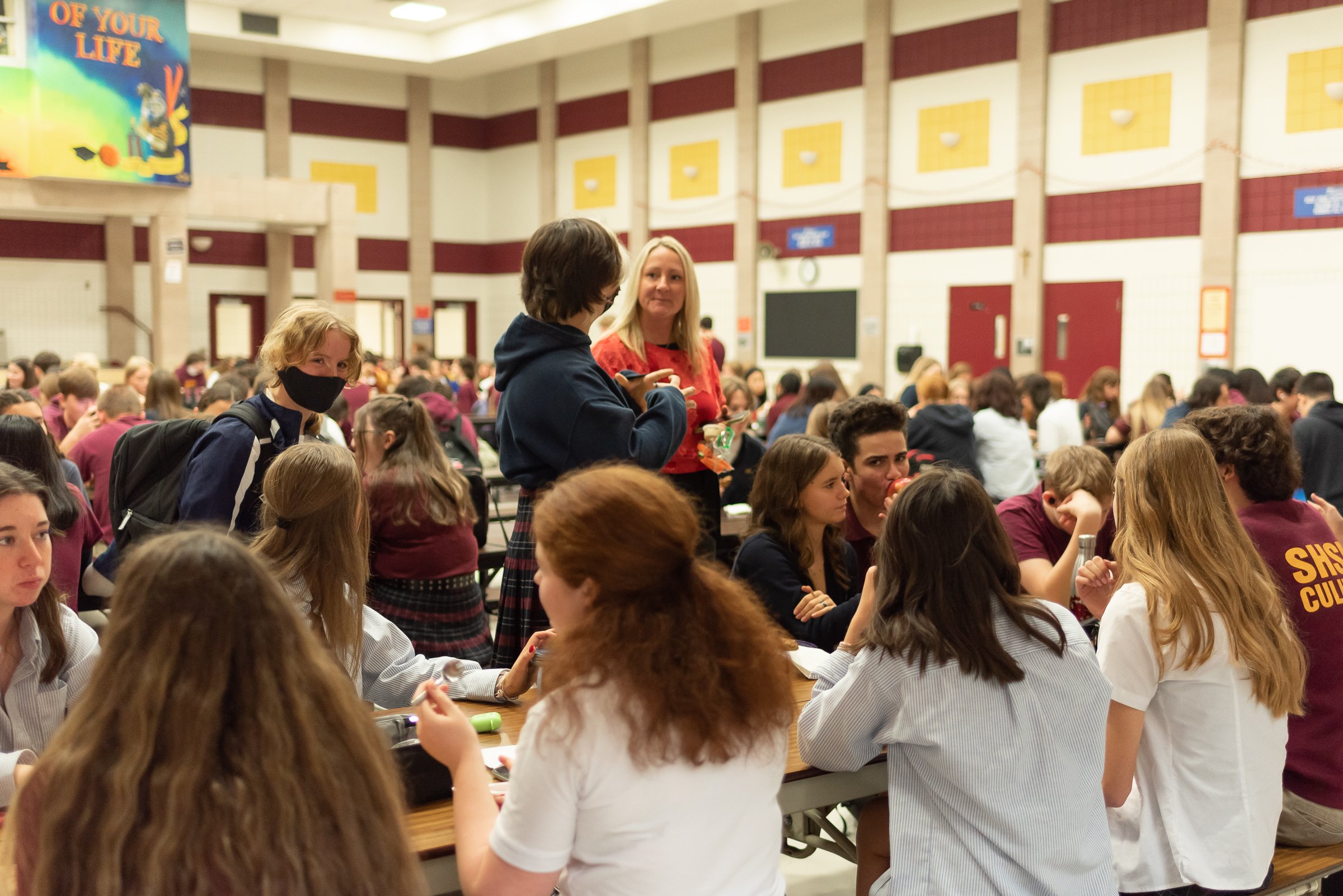 As the lunch period begins, Shannon uses this time to check in with students.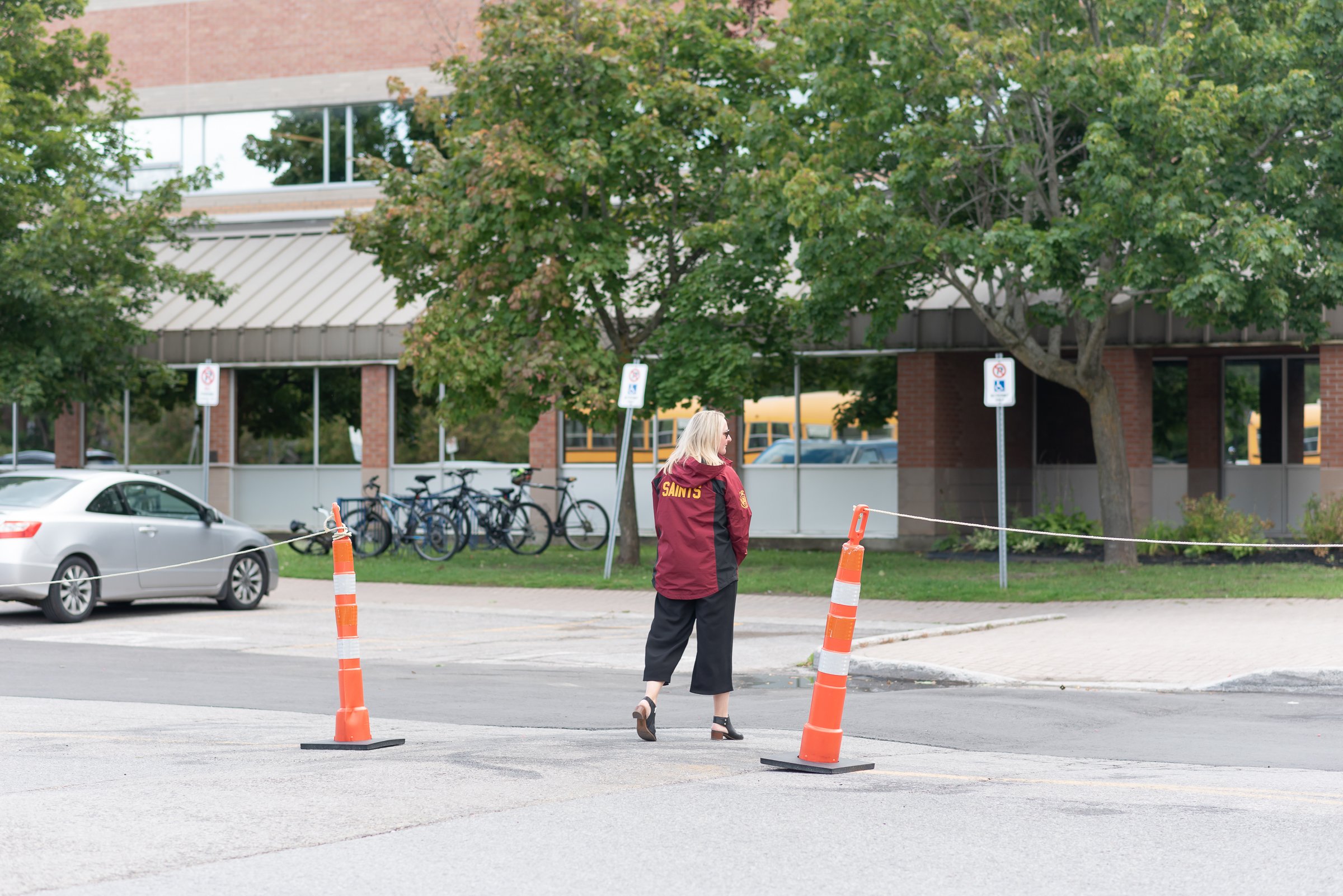 As the afternoon continues, Shannon is involved in additional community relations meetings, encouraging Safe Schools, as well as ensuring all students and staff are where they should be. No day is complete without heading back out and monitoring the incoming buses and vehicles picking up students to head home and rest for another day ahead!