New learning space "The Gathering Place" is officially open at the CEC
Acknowledging the many benefits of outdoor gathering and classroom spaces, the Catholic Education Centre and Holy Cross Catholic Secondary School have partnered to create a unique space at the Board office.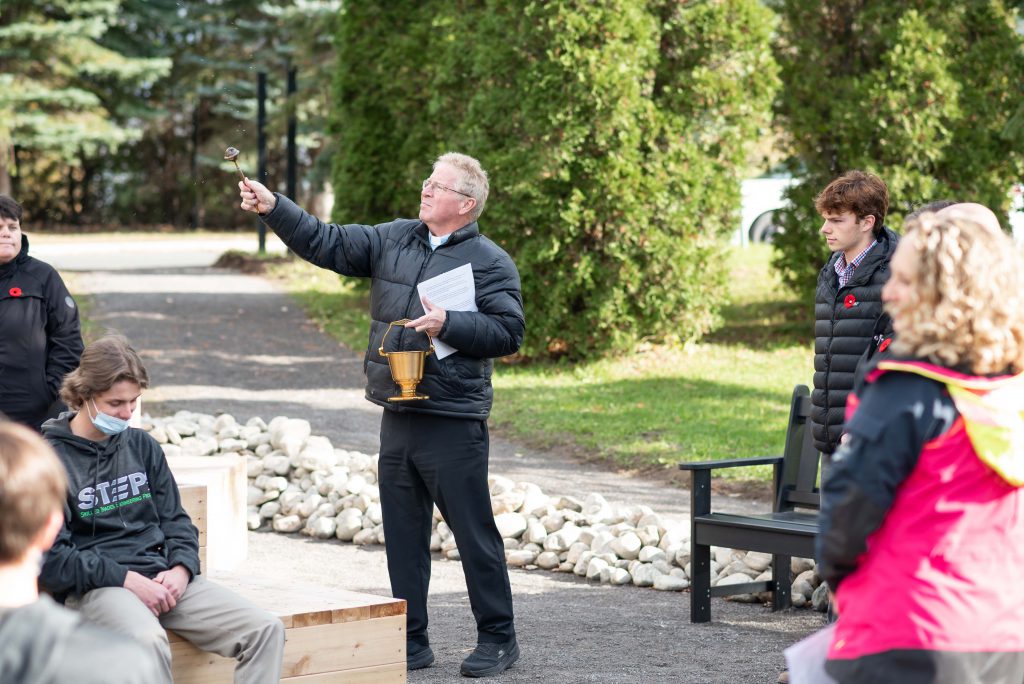 With support from board administration and student success consultants, Holy Cross students engaged in a Deep Learning inquiry project and worked collaboratively with their peers as well as professionals to tackle all aspects of the project, from planning, to design, to construction and all the many details in between. 
The opening ceremony and blessing marked the completion of this project, which included a special bench dedication to former Director of Education Michael Nasello, who had worked with students and educators to approve the project.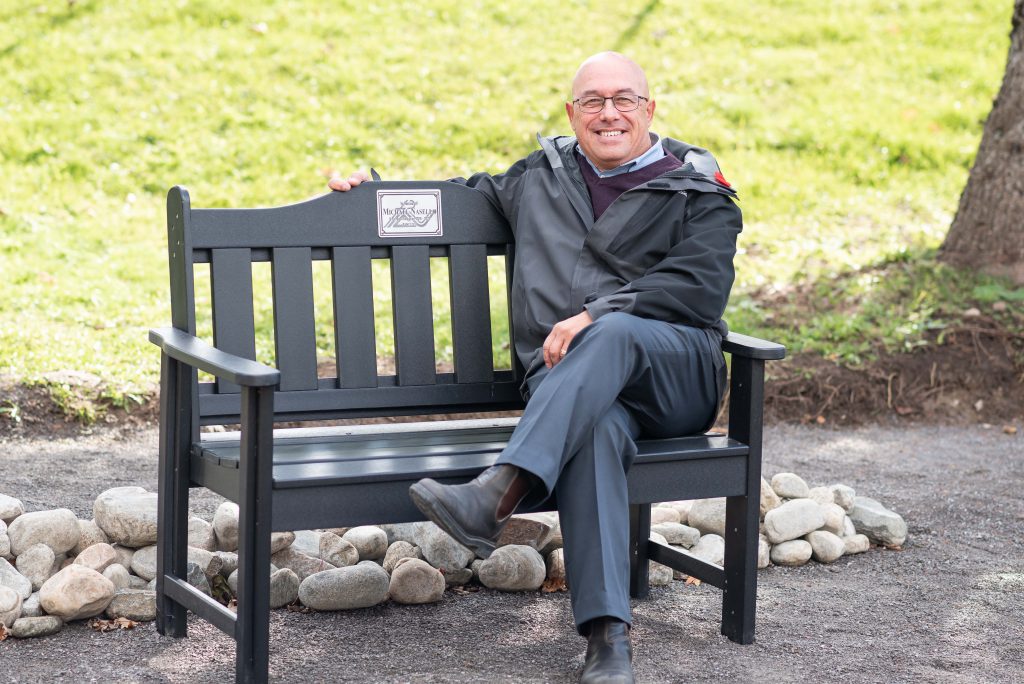 "This project demonstrated the creativity of students in the STEP (Skilled Trades Engineering Program) and SEED (Sustainable Environmental Education & Design) Specialist High Skills Major (SHSM) programs. The benches were designed to accommodate the maximum capacity of students and educators while showcasing native greenery. The layout of the pathway was determined by the recommendation of the City of Peterborough's Accessibility compliance coordinator to maximize inclusivity. The location of our learning space was supported by the creative minds of our students in our SEED program alongside S.U.N. (Sustainable Urban Neighborhoods)," said student leader Eli McColl, who managed the project. 
"The second step of this project began to break ground as we saw The Gathering Place come to life. With the help of the STEP class, students began building the benches allowing them to learn and become comfortable with translating design plans to physical objects."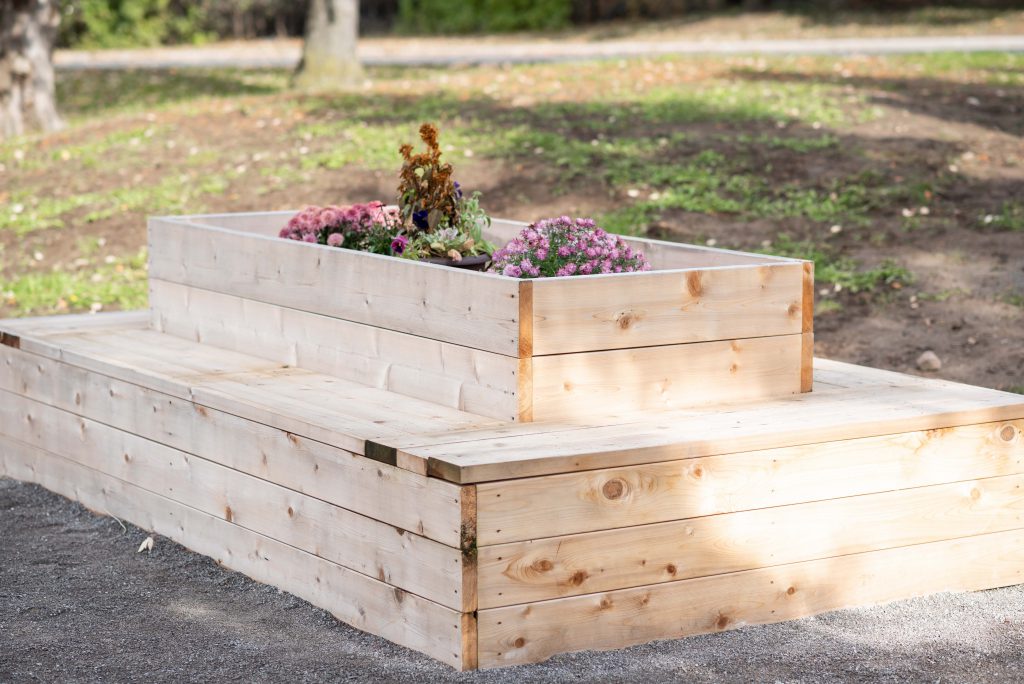 "Throughout the entire process, staff and students improved in their creativity, critical thinking, citizenship, collaboration, communication, and character. The six Cs of Deep Learning all attribute to the most important skills and qualities students can acquire to prepare for their future. This project brought together the greater PVNC community of students, teachers, learning consultants, superintendents, managers, and two directors," added student success consultant Heather Michel, who helped facilitate the project.