March Break delayed until April 12-16
Feb. 11, 2021,
The following letter has been sent to all families in the Board following today's Minister of Education announcement that March Break will be delayed until April 12-16.
Dear Parents and Guardians, 
As you are likely aware, today the Ontario Minister of Education announced that March Break will be delayed until April as part of the government's ongoing effort to control the spread of COVID-19. 
As such, all schools in Peterborough Victoria Northumberland and Clarington Catholic District School Board will remain open March 15-19. The Ministry of Education has rescheduled the break to take place April 12 to 16. 
Please note, the previously scheduled Board designated holiday on Friday, March 12 will go ahead as planned.
We recognize that March Break provides much needed rest, relaxation and a mental health recharge for our students and their families.
We'd like to direct students and families to our COVID-19 Mental Health Resources and our collection of community-based resources including Kids Help Phone, which offers 24/7 counselling and referral services across the province. To use this free resource, children can call 1-800-668-6868, or text CONNECT to 686868. School Mental Health Ontario provides excellent mental health resources year-round for students, parents and families.
This continues to be a very challenging school year and I want to thank all of our parents, guardians and families for their flexibility and support. 
We hope and pray that the government's ongoing efforts to control the virus are successful and that we can look forward to a return to some form of normalcy this spring and beyond.
Sincerely,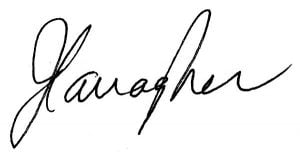 Joan Carragher
Director of Education