Update: Jan. 13, 2022
COVID-19: Interim Guidance for Schools and Child Care: Omicron Surge
In response to the evolving situation related to the COVID-19 Omicron (B.1.1.529) variant of concern (VOC), the Ministry of Health is providing interim public health guidance on case, contact, and outbreak management for schools and child care settings, including updated guidance for enhanced screening using polymerase chain reaction (PCR) and rapid antigen testing (RAT) (contingent on provincial supply). This guidance is to be used as an interim update (until otherwise specified by the Ministry) to COVID-19 Guidance: School Case, Contact, and Outbreak Management.
New Public Health Flowcharts:
Students returning to in-person learning
Students enrolled in publicly funded and private schools will return to in-person learning on January 17, 2022. Measures in place to support the return of in-person learning include:
daily on-site confirmation of self-screening for 

covid 19

symptoms before entering school
school-based vaccination clinics to offer safe and convenient access to 

covid 19

 vaccines
expanded access to rapid antigen tests
enhanced ventilation in classrooms and child care centres
N95 masks (non-fit tested) for staff in schools and licensed child care settings and 3-ply masks for students
temporary pausing of high-contact indoor sports, high-intensity and music activities and mandatory masking for indoor sports
new time-limited cohorting protocols to limit direct and indirect contacts with stricter lunch cohort requirements
elevated cleaning requirements at all schools
Student masking 
Based on recommendations by our local public health authorities we are changing our masking protocol for Kindergarten students.
Effective immediately, PVNC will be requiring all students from Kindergarten to Grade 12 to wear properly fitted non-medical or cloth masks indoors in school, including in hallways and during classes, as well as on school buses and other school vehicles, with reasonable exceptions for medical conditions.
Outdoor Cohorting
To reduce student contacts, during recess and outdoor activities, students will remain in their class cohorts. When students are unable to distance outdoors, they will be asked to wear masks.
Aug. 5, 2021
Introduction by
Director of Education Joan Carragher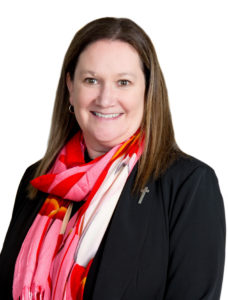 The school year begins Sept. 7, 2021, and we look forward to welcoming back our staff and students in person and to the sights and sounds of busy school playgrounds and hallways.
While elements of the COVID-19 protocols that have been in place over the past year will continue in schools including daily screening, cohorting, masking in doors and physical distancing, we are excited to see the gradual return to many normal school activities such as school assemblies and masses, extracurricular sports, school clubs, music programs, field trips and overnight excursions. 
Our return to school planning is focussed on safeguarding the health and wellbeing of students, staff and the community based on guidance and directives from the Ministry of Education as well as provincial and local public health officials.
We will begin the 2021-2022 school year cautiously, but optimistically. While vaccination rates continue to rise in our communities, we know COVID-19 variants will continue to be a concern. That is why it is crucial that we maintain the protective strategies outlined below while slowly reintroducing elements of the normal school year that so enrich the lives of our students and make our Catholic schools safe and welcoming places.
If we have learned anything from the previous school year, it is to expect the unexpected. We will be prepared to transition our schools to remote learning should the need arise and our plans will continue to adapt and evolve throughout this school year. 
Please know whether you are sending your child back to school or if your child has enrolled in our St. Thomas Aquinas Catholic Virtual School, our administrators, educators and support staff are committed to providing our students with safe learning environments that promote student achievement and well-being in the Catholic education system that our families have come to expect. 
We wish all staff, students and families a safe and happy return to school in September. 
Sincerely,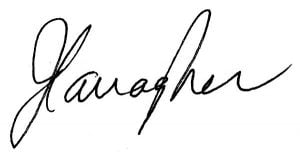 Joan Carragher
Director of Education 
Return to School 2021-2022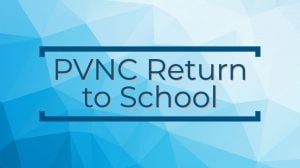 On Aug. 3, 2021, the Ministry of Education released its guidance on the return to school for 2021-2022 that will guide our safe return to in-person learning for the upcoming school year. 
Click here to view the full PVNC Return to School Plan, which builds on the Ministry's guidance and outlines important information for students, parents and guardians about what a school day will look like both for in-person and virtual learners, health and safety protective strategies, student supports and more. It will be updated with new resources as they are available so please check back regularly.
Ongoing communication
We are committed to providing families with timely, accurate and up-to-date information throughout this school year. 
Please check back to our website regularly for new updates and follow us on Twitter (@PVNCCDSB) for the latest information.
Contact us
Please note, for school-specific concerns, please contact your child's school. For all other inquiries, please complete our Board contact form, filling out as many fields as possible, which helps us assign it to the correct staff person for response.
Additional COVID-19 Resources
Haliburton, Kawartha, Pine Ridge District Health Unit


www.hkpr.on.ca/covid-19/